eCommerce Packaging: 7 Ideas to Delight Your Customers!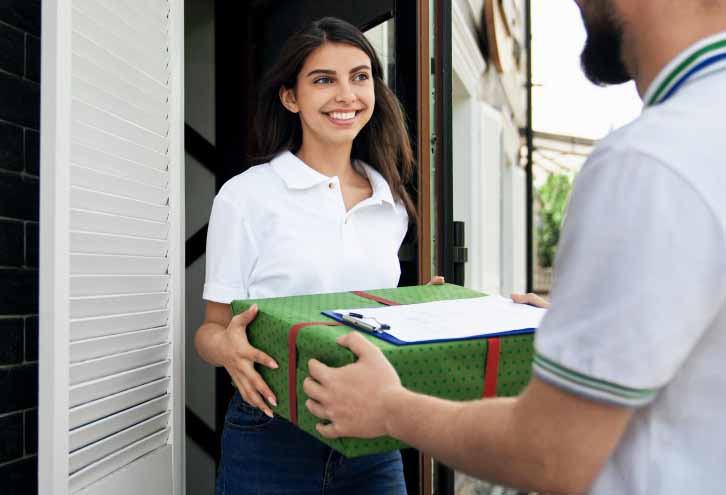 When it comes to eCommerce, packaging plays a crucial role in delighting your customers. It's not just about protecting the products during transit; it's also an opportunity to create a memorable unboxing experience and leave a lasting impression. In this article, we will explore seven creative ideas to help you enhance your eCommerce packaging and wow your customers.
Personalized Packaging: One way to make your customers feel special is by incorporating personalized elements into your packaging. Consider printing custom labels or stickers with your customer's name or including a handwritten note thanking them for their purchase. This simple gesture can go a long way in creating a personalized and memorable experience.
Eco-Friendly Materials: In today's environmentally conscious world, using eco-friendly packaging materials can greatly impress your customers. Opt for recycled or biodegradable materials such as cardboard boxes, paper-based wraps, or compostable packing peanuts. Clearly communicate your commitment to sustainability on your packaging, showcasing your brand's values and attracting like-minded customers.
Creative Branding: Packaging is an excellent opportunity to reinforce your brand identity. Develop a unique packaging design that reflects your brand's personality and values. Use your brand colors, logo, and typography consistently across all packaging elements. This helps create a cohesive brand experience and allows customers to easily recognize and remember your brand.
Surprise Gifts and Samples: Everyone loves surprises, and including a small gift or sample in your packaging can delight your customers. It could be a discount voucher for their next purchase, a branded keychain, or a sample of a new product. This not only adds value to their purchase but also encourages repeat business and positive word-of-mouth.
Engaging Unboxing Experience: Design your packaging in a way that creates an engaging unboxing experience for your customers. Consider using unique packaging structures, such as sliding boxes or nested boxes, that reveal the product in an exciting way. Add tissue paper, ribbons, or other decorative elements to make the unboxing experience feel like unwrapping a gift.
Useful and Reusable Packaging: Think beyond the initial unboxing and consider how your packaging can continue to serve a purpose. Create packaging that can be repurposed or reused by your customers. For example, design a sturdy box that can be used for storage, or use reusable fabric bags instead of plastic. This not only adds value to the customer's purchase but also promotes sustainability and reinforces your brand's commitment to the environment.
Collaborations and Limited Editions: Partnering with other brands or artists for special collaborations or limited edition packaging can create a sense of exclusivity and excitement among your customers. This could involve co-designing packaging with a popular artist or featuring a limited edition design inspired by a special event or holiday. Such collaborations can generate buzz around your brand and drive customer engagement.
In conclusion, eCommerce packaging is more than just a means to protect your products. It's an opportunity to create a delightful and memorable experience for your customers. By incorporating personalized elements, using eco-friendly materials, showcasing creative branding, adding surprise gifts, enhancing the unboxing experience, creating reusable packaging, and exploring collaborations and limited editions, you can truly delight your customers and leave a lasting impression. Remember, exceptional packaging not only generates customer satisfaction but also promotes brand loyalty and positive word-of-mouth, ultimately contributing to the success of your eCommerce business.